Solution for hydrocarbon contamination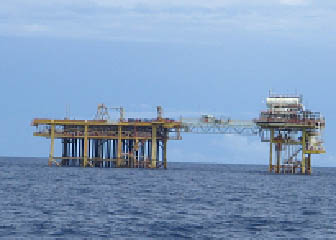 CLEANING LIQUID FOR ALL TYPES OF OILY SURFACES

CleancarB is a liquid concentrate, speifically formulated to solve the oil contamination problems.

Applications

¨ Cleaning of oily, sticky contaminated fluid, solid and semi solid surfaces

¨ Cleaning of shopfloors contaminated with oil and grease

¨ Clean up of vessels

¨ Clean up of Paraffine PipeLines and Oil Wells

¨ Cleaning of Petrochemical Towers

¨ Any type of oil spill clean up


CleancarB is non-organic, non-solvent, non-citrus based biosurfactant.
Process

CleancarB separates long chain hydrocarbons into millions of particles, surrounds them in oxygen retaining emulsion.

CleancarB makes them neutral, rendering them non volatile and prevents evaporation.

CleancarB brings lower explosive levels to zero within a few seconds of contact in both open and confined spaces.

CleancarB ia a special formulation designed to combat hydrocarbon spills.


CleancarB is biodegradable concentrate needs to be diluted with water at recommended dosages.
* CleancarB is compatible with all standard apparatus.

* Non-volatile and can be handled with minimum precaution.

* CleancarB is safe to handle. Easy to use and apply.

* Efficiency of CleancarB is the same with Salt, Fresh and Hard water.




OIL FIELD TEKNIKS,1-1-300/B, Ashok Nagar, Hyderabad 500020, India Tel: +914027635974,65697299, Fax:+914066841715,email:admin@oilfieldtekniks.net